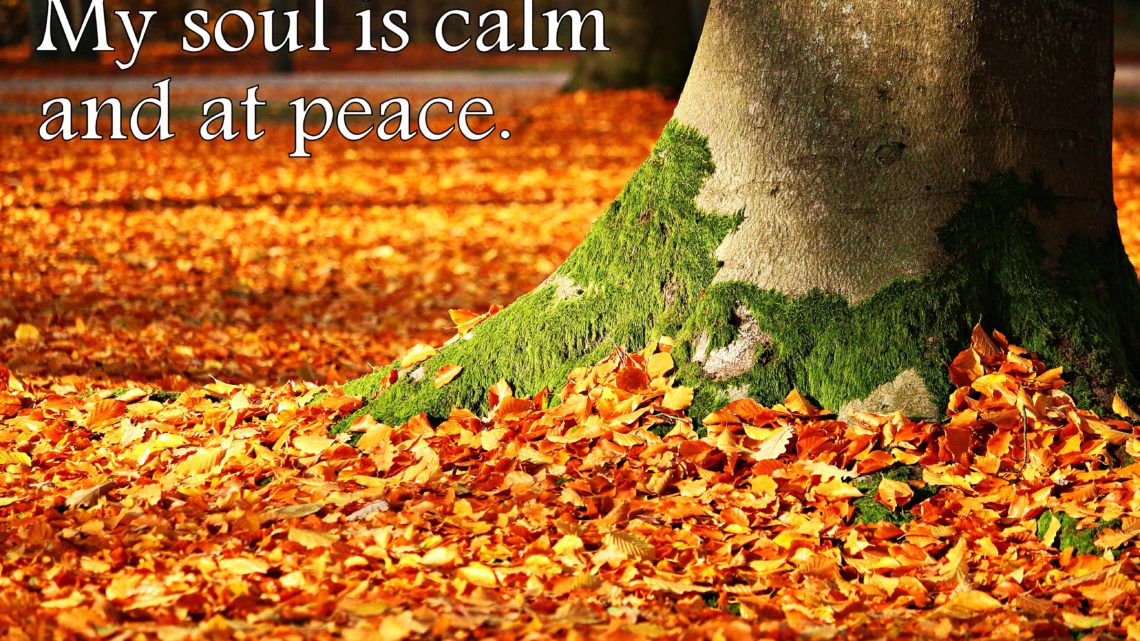 My soul is calm and at peace. ~ Affirmation for Inner Peace and Calmness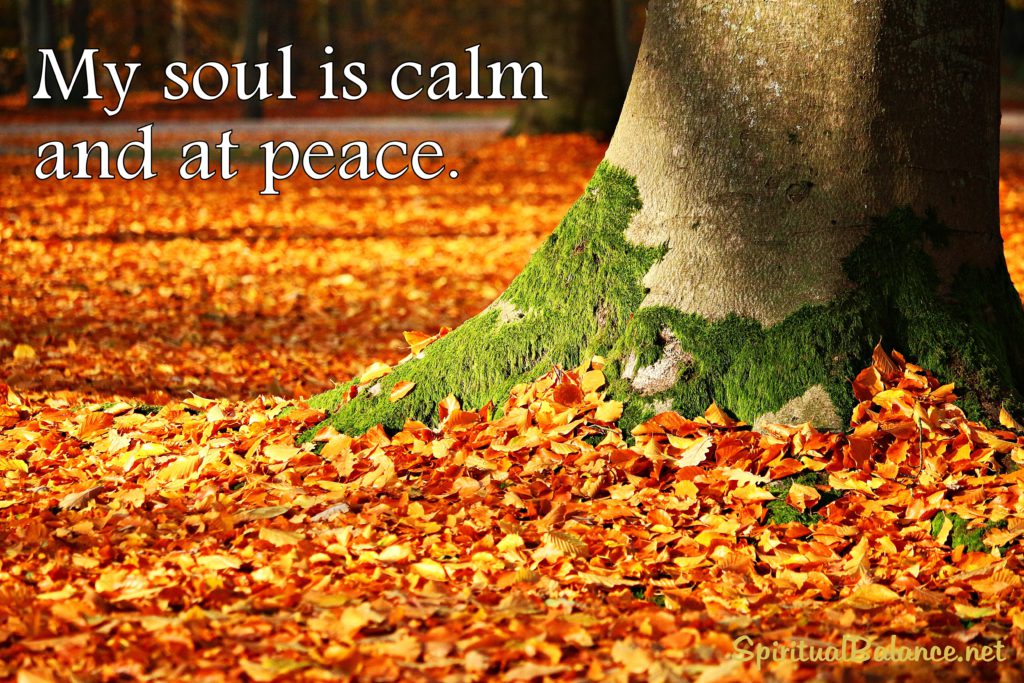 It is easy to get stressed and fuzzy in this hectic world. I hope that this affirmation will help you feel more centred, calm and at peace.
How do you stay or become calm and centred in this busy world?
This is just a very short list of a few suggestions and I would love to hear your thoughts in the comments' section below.
taking deep breaths
consciously exercising (yoga, Pilates, bike riding, etc.)
taking time out to pursue your favourite activities
arts, crafts, sewing – is often said to be a form of meditation, relaxation and bringing more calmness into your life
putting up your feet and enjoying a hot cup of delicious tea with your family or friends
going for a long walk
enjoying spending time in nature
going swimming
travelling
Please share how you focus on inner peace and calmness in your daily routine. I would love to hear from you.
Blessings,
Edith