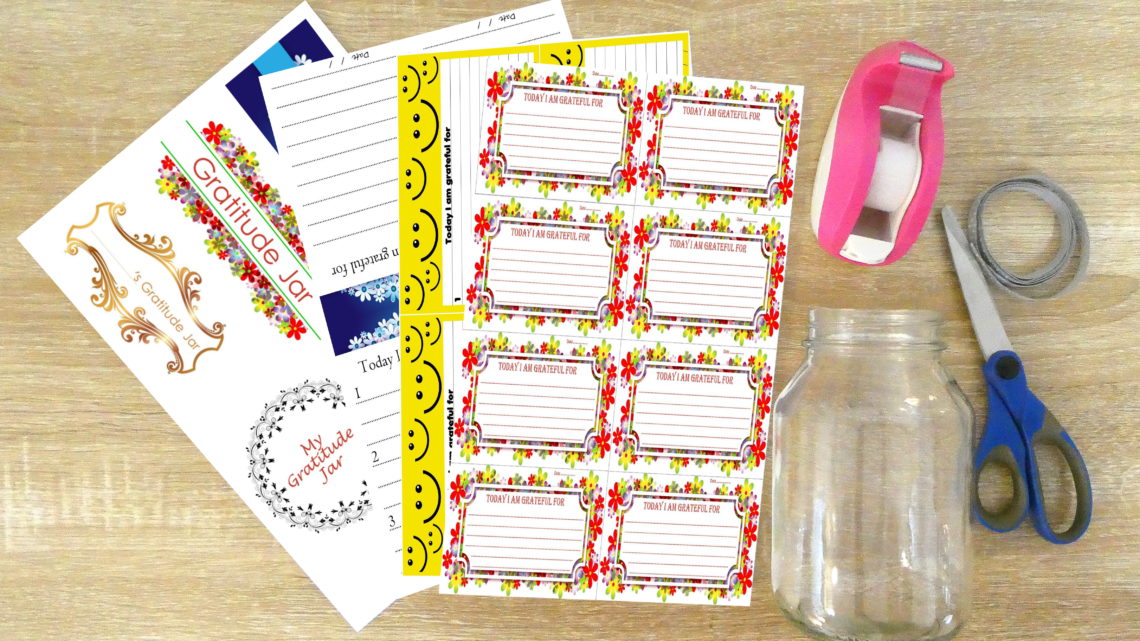 What is a Gratitude Jar? ~ And how to make one!
What is a Gratitude Jar? It is a jar where you collect what you are grateful for. Write down what you are grateful for and place the Gratitude Note into your Gratitude Jar on a daily basis. Some people choose to do this once or twice a week. It is very powerful to take notes out of your Gratitude Jar from time to time and see all the blessings in your life.
If you would like to read a bit more on Gratitude, please click here.
But now let's look into making one! (And please continue reading as I'll also list benefits, different ways we can express and practice Gratitude as well as writing prompts in case we need ideas for what we can add to our Gratitude Jars or Gratitude Journals.)
How to make a Gratitude Jar:
Click here to download the Gratitude Jar label and daily Gratitude blank notes
Choose a jar large enough to hold many daily Gratitude notes
Print and attach the 'Gratitude Jar' label
Decorate the jar with ribbon or string if you wish
Print and cut the blank Gratitude notes for daily use – there are 5 different designs to choose from
Why not make two; and give away one Gratitude Jar to a family member or friend. Please ask them to visit this website to download further blank Gratitude notes.
What are the benefits of Gratitude?
Martin Seligman, Robert Emmons, Sonia Lyubomirsky and Barbara Frederickson are positive psychologists who have all been researching the importance of gratitude since the late 1990s.
Gratitude increases life satisfaction on a long term basis and makes us feel better
Overall, it improves well-being (emotional, mental, spiritual)
Our brains cannot focus on both positive and negative things at the same time. Gratitude helps us to appreciate what we have – and shifts our focus away from what we don't have
It uplifts the spirit and soul
It helps us to remember the things that make us happy – ultimately we feel happier and it also helps us to feel stronger positive emotions like joy and optimism. This consequently reduces the negative feelings we might have at times.
We become less materialistic when we focus on being more grateful for the non-material things in life – we will truly feel what we are blessed with
Some studies have shown that gratitude can also help with becoming more self-empowered, more spiritual and more conscious
Gratitude can also help us with being more social. When being more grateful, we are ultimately more respectful, less self-centred, more compassionate, forgiving and generous
This helps with improving relationships
Some studies, as outlined on Happier Human, have shown that gratitude makes us healthier. It can reduce stress, improve sleep, encourage us to exercise more and feel more energetic
Gratitude can help increase productivity – may this be in our personal or professional lives
Gratitude creates more space for happiness and joy in our lives
It can help us to gain more clarity in our lives, knowing what is important to us and focus on what really matters
This clarity also results in knowing and learning more about ourselves and becoming more self-aware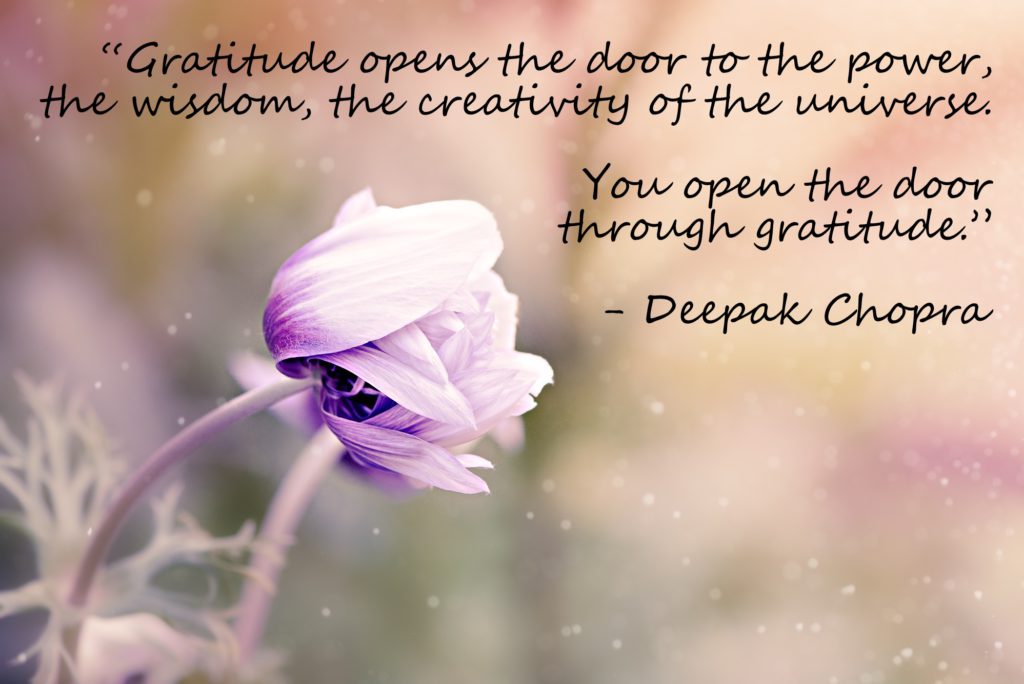 We can intentionally develop and learn Gratitude. It is a skill.
Different ways we can express and practice Gratitude and become stronger in this virtue
Writing down three things we are grateful for on a daily basis. This can be in the morning or at the end of the day. There are several ways you can practice this, for example using a Gratitude Jar as explained above or by writing in a Gratitude Journal
Creating a Gratitude Wall – instead of placing your Gratitude Notes into a Jar, why not stick them to your wall or large piece of paper on your wall
Creating a Gratitude Board or Collage – adding photos to your board that depict Gratitude in your life (images of people, objects, places you have visited, basically everything you are grateful for)
Counting our blessings – even (or especially) on days where things could run more smoothly, remembering the blessings and gifts we have in our lives can be very uplifting. If you use a Gratitude Jar or Journal (or another way to record your blessings) you can always refer back to it during difficult times; or when it is hard to come up with something positive during the more challenging times
Giving up things for a week or two can help us with discipline but also with Gratitude – let's take eating chocolate. Imagine not eating chocolate for a week or two. How will you feel and appreciate it after that period of time? Some people give up things or foods they enjoy during the season of lent which starts on Ash Wednesday and finishes on Easter Sunday. This approach can also help us not to take things for granted but truly appreciate them and ultimately practice Gratitude
Going on a savoring walk – going for a 20 minute walk once a week and not only focusing on the blessings we have in our lives but also all the positivity we see/hear/feel/smell in our surroundings

Clean air
Green grass and trees around us
The beauty of nature
Birds, animals
Other pedestrians

Saying thank you – expressing gratitude to family, friends and co-workers on a continuing and sincere basis. Why not send a note or letter to close family members and friends from time to time, express your gratitude for them being in your life and how they positively contribute to your life. This will not only make you feel better but I am sure they will be receiving it in a positive manner, too. A study by Martin Seligman even suggested taking and reading the letter in person which enhances the feelings of gratitude
Integrating Gratitude Affirmations into your daily life
Meditating – there are many guided meditations available on gratitude
Carrying with you a Gratitude Stone or another object that you can associate with Gratitude. Every time you see, feel or touch it, let this remind you of being grateful for something in your life or at that particular moment
Committing yourself to practice Gratitude for a minimum of 30 days – why not draw a table or schedule on a piece of paper and tick it every day you practice Gratitude – this will also help with not skipping a day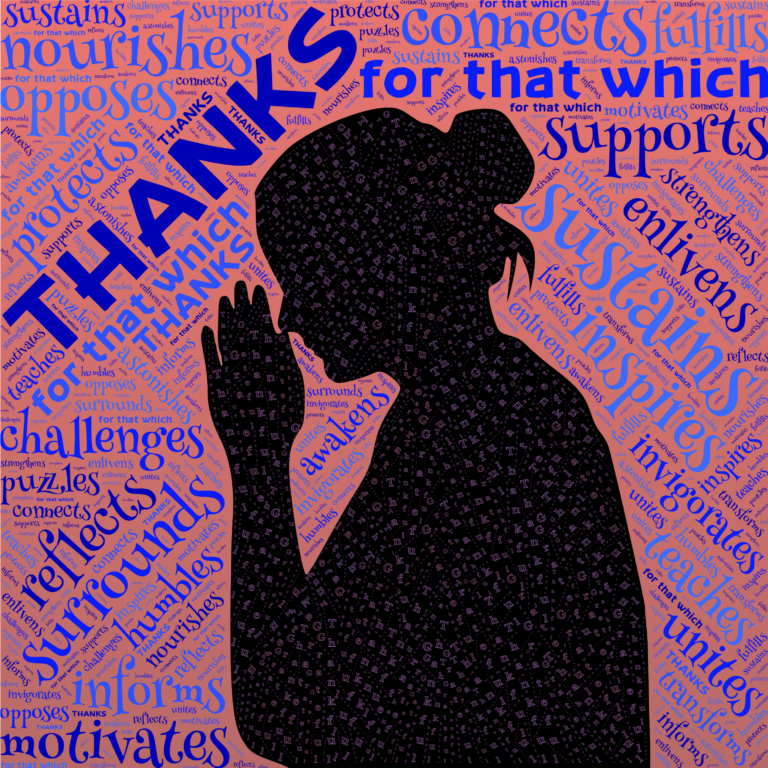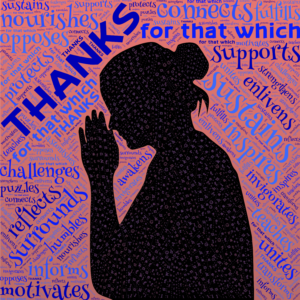 What can we write in our Gratitude Journal or Jar? – a few prompts and ideas
If you find it difficult at times to come up with things you are grateful for, why not think about how your life would be without certain things. Imagine how it would feel or be without it in your life. There is a saying 'We only know what we have when we are about to lose it.' Keeping this in mind, this can really help us to value what we have – as we don't want to live without it.
Going through the alphabet to find prompts for Gratitude
We can be grateful for
people in our lives (family members, friends, neighbours, teachers, mentors, colleagues, etc.)
people who make us smile and feel happy
the ability to see, smell, feel, hear, touch and love
your strengths, skills and talents
times that you have helped others
times that others have helped you
surprises that pop up every now and then
being healthy
having enough food and water every day
the place /area we live in
living in a safe and secure home
being able to work; certain aspects at work
having a computer and being able to research and practice self-empowerment and development
things we take for granted
catching up with friends, having a good time
practicing a hobby and activities that we enjoy
exercising, being able to exercise
nature around us
experiences where you acted in a calm and harmonious manner
the ability to have certain routines and / or habits
past joyful experiences (on a daily, weekly, monthly basis)
holidays
positive childhood memories and blessings
music, art, creativity
accomplishments in our lives (personal, professional)
things we have learned and are grateful for
animals/pets in our lives
sports
family traditions
friendship traditions
how you have shared/expressed gratitude to others and ultimately added gratitude to both your lives
certain books that you have read and added value to your life
recipes and the ability to cook delicious meals
times you have treated yourself
certain belongings in our lives
spring, summer, autumn, winter – or the dry and wet season if you live in the tropics
I would love to hear from you with comments, ideas and other ways you have integrated and practice Gratitude.
Blessings,
Edith